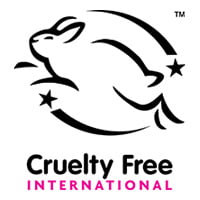 Our uncompromising standards have been recognised by a number of awards over the years and we are proud to be endorsed by Cruelty Free International, The Vegan Society, and Allergy UK.
We're also the only green cleaning company whose products meet the standards for commercial food preparation otherwise known as BSEN1276.
It doesn't sound very exciting when you put it like that but it means that our products get to work in some pretty cool kitchens.
We really care about what goes into our products and recently, we made changes to the packaging they go into too.
We've always used minimal, recyclable packaging but we've now gone further and introduced containers made from 100 per cent recycled material across our range.
The recycled material is made from used plastic bottles that might otherwise have gone to landfill.
You might notice that this means our packaging has a slightly non-uniform shade that changes depending on the make-up of different plastics that go into the mix – a quirk that we love.
We also offer refill stations to keep waste to a minimum but if you're not able to reuse our containers, the recycled packaging can once again be recycled.
We no longer want to witness the devastating sight of plastics clogging up our oceans and affecting our wildlife.
Neither will we stand by while harsh cleaning chemicals continue to pollute our rivers and seas and affect our natural environment.
The difference we can make starts at home. Will you join us?