Bio-D Home & Garden Sanitiser – 5L
To spruce up your home inside and out, our Home & Garden Sanitiser can be used on patios, paths, decking, driveways, green houses, water butts, waste bins, sinks and drains, to clean and disinfect. The fabulous Eucalyptus fragrance also helps to neutralise odours.
It's safe for use in septic tanks and cesspits, and like all Bio-D products is free from synthetic chemicals, phosphates, preservatives, enzymes and perfumes. Save cash and plastic by ordering our larger sizes!
We haven't tested our products specifically against the Corona Virus (COVID-19). They have been tested against E.coli, Salmonella Enterica, MRSA and Staphylococcus Aureus in conjunction with BSEN 1276. We know things are a little strange at the moment so we are advising our customers to check out the government advice on how to stay safe. You can find more information HERE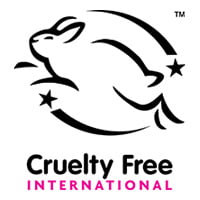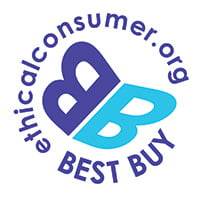 Below 5%: Polysorbate 20, Lactic Acid, Eucalyptus Globulus Oil.
Shake bottle before use. For sinks, drains and to remove odours use neat. For all other applications use 50ml per 1L of water.
Add a squirt of Home & Garden Sanitiser and warm water to your bin, leave for a few minutes and rinse to leave your bins smelling fresh
Currently there is a huge demand for packaging across the board, including 100% post-consumer waste bottles. This means that some of our bottles may be provided in virgin plastics for a short period of time.
We'd like to reassure customers that we will be limiting our use of virgin plastics as much as possible and that this packaging is still fully recyclable through your kerbside collections.
Bottle – 100% rHDPE or HDPE, Cap -PP
Please check your local authority guidelines in regards to recycling
Vegan, Cruelty Free, Suitable for Septic Tanks, Ethical Consumer Best Buy, Fragranced with essential Oils, Conforms to BSEN1276, 100% recycled post consumer waste bottle
Due to a change in ingredient source this product may now be clear instead of an off white colour. Don't worry this doesn't affect the efficacy of the product or the lovely eucalyptus fragrance!