Bio-D Bathroom Cleaner – 5L
Life's too short to spend ages cleaning the bathroom. Our convenient, versatile ready to use Bathroom Cleaner is ultra-effective and tough on limescale and watermarks. It can be used on glass, ceramics, perspex, chrome and most non-porous surfaces: just squirt, wait (not too long) and wipe. (Note that it is not recommended for use on gold plated items.)
Used regularly, it will stop the build-up of limescale too, leaving more time to spend doing much more exciting things.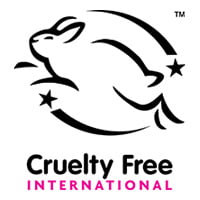 Below 5%: Citric Acid, Anionic Surfactant, Lactic Acid, Amphoteric Surfactant, Sodium Chloride, Citrus Sinensis Oil.
pH 2.25
Spray areas and leave for 30 seconds before rinsing with clean water. No need to wipe dry. (Not recommended for use on gold plated items.)
Bottle – 100% rHDPE or HDPE, Cap -PP
Please check your local authority guidelines in regards to recycling
Vegan, Cruelty Free, Suitable for Septic Tanks, Pet Friendly, Ethical Consumer Best Buy, 100% recycled Post consumer waste bottles
There are no reviews yet.