Bio-D All Purpose Sanitiser – 20L
To paraphrase, this ready-to-use all-rounder does what it says on the tin, sorry bottle. It contains orange oil, which is great for tackling those greasy kitchen jobs, and can be used across all areas of the home. You can also save cash and plastic by choosing this refill option and reusing your trigger spay and bottle.
This fast-acting favourite is tested to BSEN1276 (food grade standard) – it neutralises 99.9% of harmful bacteria including E.coli, Salmonella and MRSA, while still being gentle on skin. It has also been tested against Corona virus in accordance with EN14476.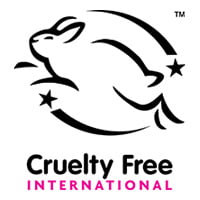 Below 5%: Anionic Surfactant, Nonionic Surfactant, Sodium Chloride, Citric Acid, Lactic Acid, Citrus Sinensis oil, Limonene
Use it on all hard surfaces – simply spray on and wipe off after 60 seconds using a clean damp cloth.
Bottle – HDPE, Cap – HDPE
Please check your local authority guidelines in regards to recycling
Vegan, Cruelty Free, Suitable for Septic Tanks, Ethical Consumer Best Buy, Fragranced with essential Oils, Conforms to BSEN1276.
There are no reviews yet.