Bio-D Geranium & Grapefruit Cleansing Hand Wash – 500ml With Pump
This floral number, fragranced with natural essential oils, smells divine, getting hands clean and germ-free in no time. At all. Ok, maybe poetry's not our strong point – it's a good job we can make Hand Wash. This fast-acting favourite is tested to BSEN1276 (food grade standard) – it neutralises 99.9% of harmful bacteria including E.coli, Salmonella and MRSA, while still being gentle on skin.
We haven't tested our products specifically against the Corona Virus. They have been tested against E.coli, Salmonella Enterica, MRSA and Staphylococcus Aureus in conjunction with BSEN 1276. We know things are a little strange at the moment so we are advising our customers to check out the government advice on how to stay safe. You can find more information HERE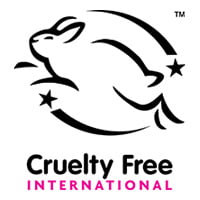 Aqua, Sodium Laureth Sulfate, Cocamidoproopyl Betaine, Sodium Chloride, Lactic Acid, Citric Acid, Parfum, *Limonene
*Naturally occurring allergens are present in the essential oils
Wet hands and apply one pump of soap. Wash hands for a minimum of 15 seconds, and then rinse with clean warm water.
Bottle – rPET, Pump – mixed
Please check your local authority guidelines in regards to recycling
Vegan, Cruelty Free, Suitable for Septic Tanks, Pet Friendly, Ethical Consumer Best Buy, Fragranced with essential Oils, Conforms to BSEN1276